When traveling to Cambodia, one of the essential things to consider is staying connected to the internet and having access to reliable communication. Whether it's for staying in touch with loved ones, navigating through unfamiliar places, or accessing helpful travel information, having a local SIM card can significantly enhance your travel experience.
Fortunately, Cambodia airports offer convenient options for obtaining a SIM card upon arrival. This article will guide you through the process of getting a SIM card at Cambodia airports.
Now, let's get started!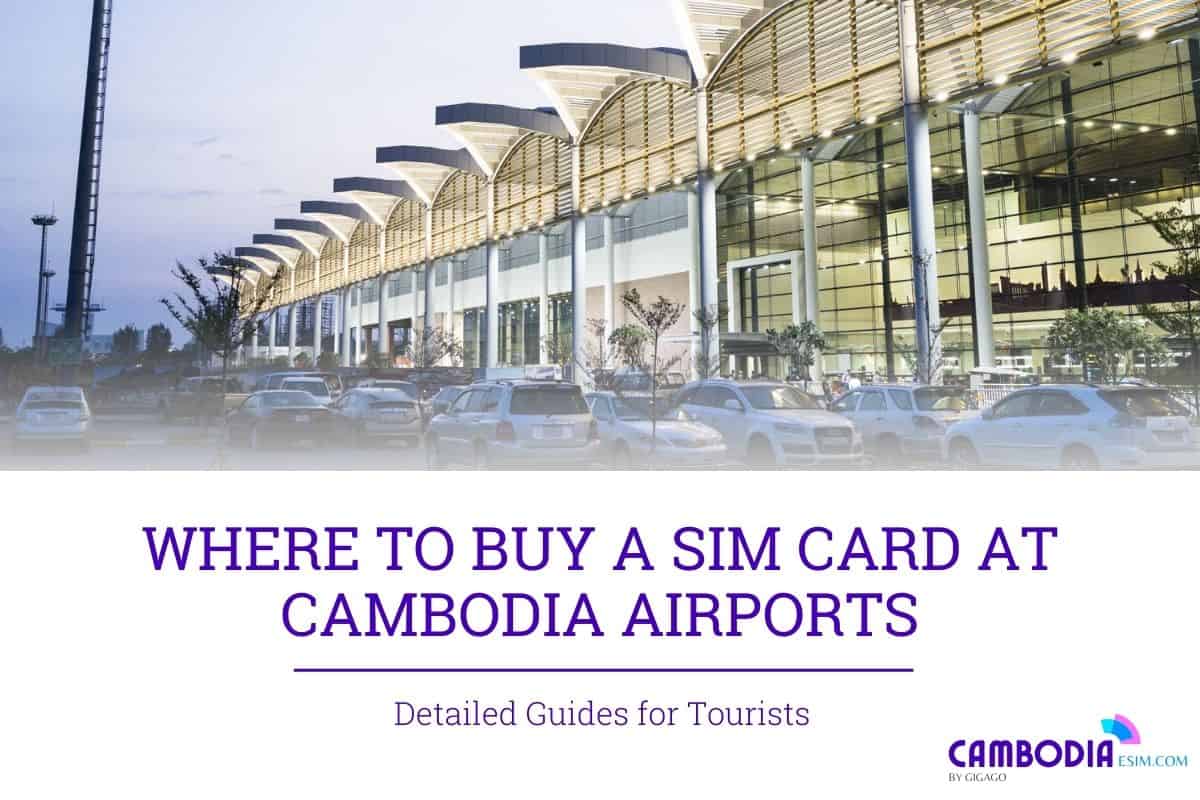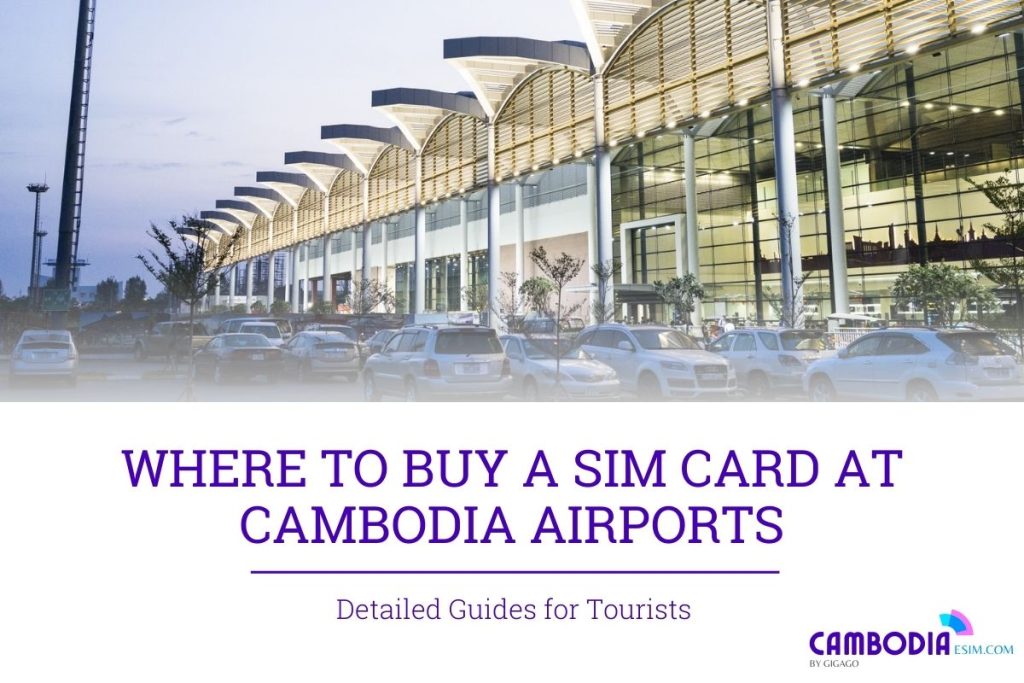 Table of Contents
I. Why should you get a SIM Card at Cambodia Airports?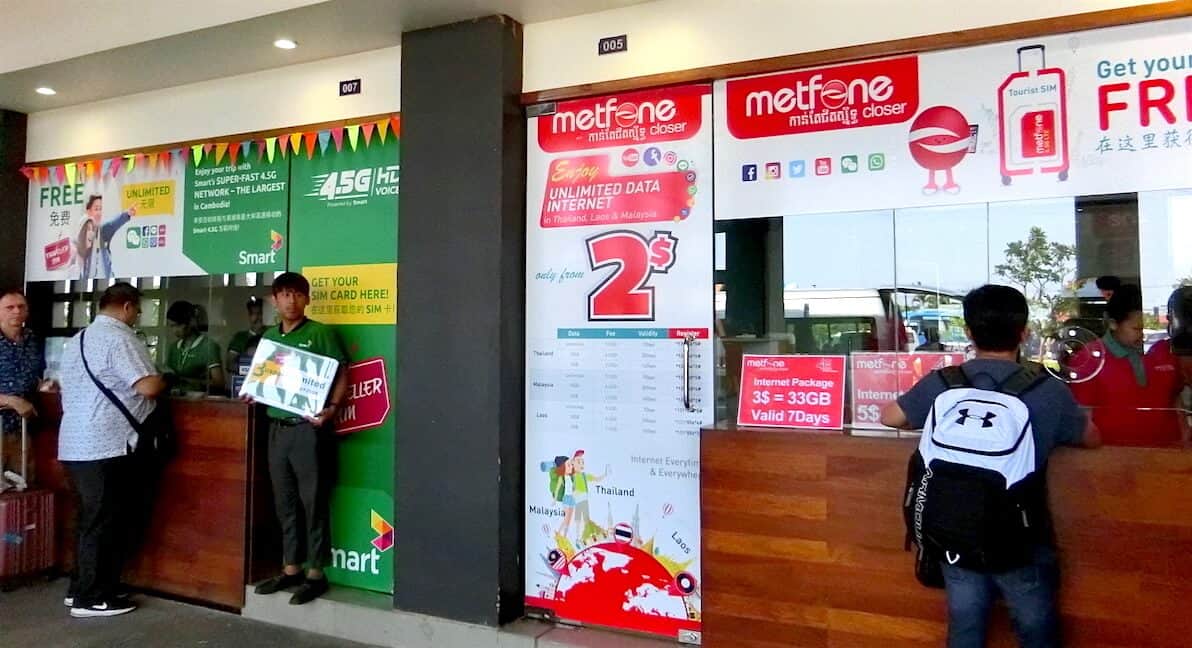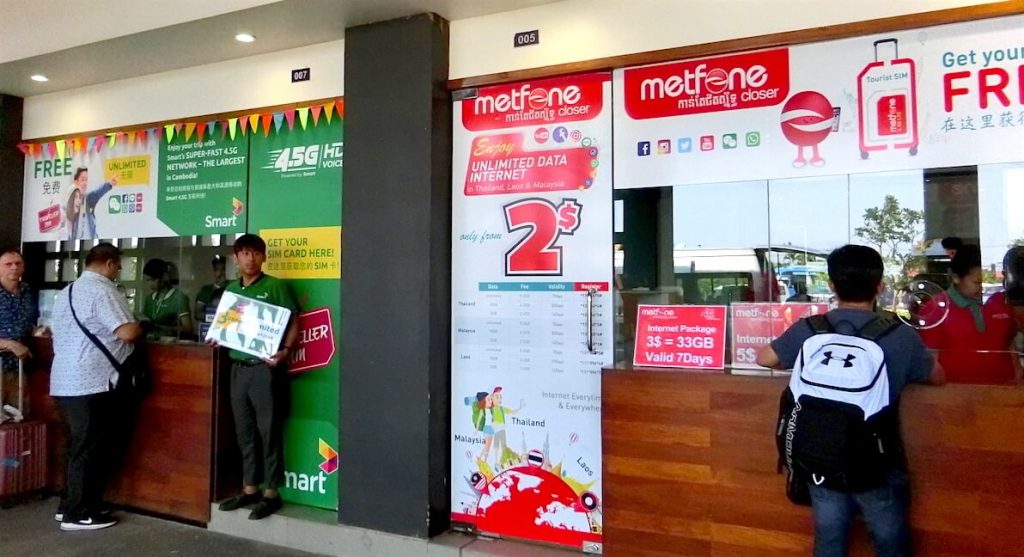 When traveling to Cambodia, acquiring a SIM card upon arrival at the airport is advisable. A local SIM card offers numerous benefits that will enhance your overall experience during your stay in Cambodia. Here are some advantages:
1. Convenience and Time-Saving
Getting a SIM card at Cambodia airports is incredibly convenient. You can save valuable time by obtaining a SIM card right after you land, without the need to search for a store outside the airport premises.
The SIM card counters or kiosks are easily accessible within the airport terminals, ensuring a hassle-free experience.
2. Immediate Access to Mobile Data and Communication
By getting a SIM card at Cambodia airports, you can enjoy instant access to mobile data and communication services. This keeps you connected and opens up a world of convenience during your trip. You can easily use online maps for directions, book transportation services, and explore local attractions without worrying about connectivity issues.
A local number enables you to make calls, send text messages, and connect with local services effortlessly.
3. Availability of Various Mobile Networks and Plans
Cambodia airports offer a range of mobile network operators, allowing you to choose the one that best suits your needs. Some popular operators include Cellcard, Smart Axiata, and Metfone.
Each network offers different plans, allowing you to select options based on your data usage, duration of stay, and budget.
4. Easy Activation Process for Tourists
Activating a SIM card at Cambodia airports is a straightforward process. The dedicated counters or kiosks have staff who can assist you in selecting the right plan, activating the card, and configuring the settings on your mobile device.
II. Step-by-Step Guide to Getting a SIM Card at Cambodia Airports
Getting a SIM card at Cambodia airports is a straightforward process that can be completed upon arrival. Below is a detailed guide to assist you in navigating through the process:
Step 1: Arrive at the Airport
Upon arrival at any of the major airports in Cambodia, such as Phnom Penh International Airport, Sihanoukville International Airport, or Siem Reap International Airport, head towards the designated area for telecommunication services. Look for kiosks or counters displaying the logos of mobile network operators.
Step 2: Choose a Mobile Operator
At the telecommunication service area of airports, you will find several mobile operators. Cambodia's major mobile network operators include Cellcard, Smart Axiata, and Metfone. Take a moment to compare their available plans, services, and rates to determine which one best suits your needs.
Step 3: Select a suitable SIM card and plan
Once you have chosen a mobile operator, proceed to their counter or kiosk. Inform the staff of your preferred plan or ask for their recommendations based on your usage requirements. They will provide you with a SIM card and assist you in activating it with the chosen plan. Ask about any promotions or special offers available at the time.
Step 4: Register and Provide Identification Documents
To comply with local regulations, you must register your SIM card. Provide the necessary identification documents, such as your passport, and complete the registration form. This process helps ensure the legality of mobile services in Cambodia.
Step 5: Activate the SIM Card
After completing the registration, you need to activate your SIM card. The staff will guide you through the process. It's very simple. Simply insert the SIM card into your phone and dial the activation code.
Step 6: Test the SIM Card
Before leaving the telecommunication service area:
Insert the SIM card into your phone.
Ensure it works properly by making a test call, sending a message, or accessing the internet.
If you have any issues, seek assistance from the staff immediately.
Step 7: Enjoy Your Mobile Services
Congratulations! You now have a local SIM card and can enjoy the benefits of local mobile services in Cambodia.
III. Recommended Mobile Network Operators and Plans
When getting a SIM card at Cambodia airports, you should choose from the top mobile operators in Cambodia. Below are the top 3 mobile networks in Cambodia and the plans they provide:
1. Metfone
Metfone, with a customer base of approximately 10 million, is the leading and most renowned mobile network operator in Cambodia. With a remarkable track record of customer satisfaction, they command over 50% of the market share in Cambodia.
Metfone has the most extensive network coverage among all mobile network operators in Cambodia, ensuring reliable connectivity.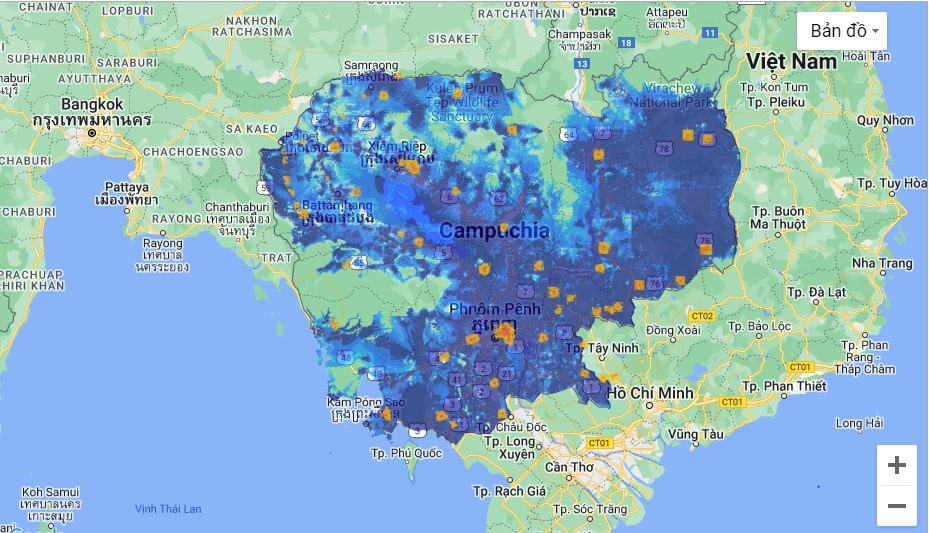 Additionally, Metfone presents an enticing prepaid data plan for budget-conscious travelers, catering perfectly to their needs.
You can find the details in the table below:
Internet Plan
Name
Fee
Data High Speed
To register
Validity
Default
MI0
$0
2.5 cents/MB
*1522*0#
Daily
MID
10 cents
100MB
*1522*1*1#
1 day
Night
MIDN
10 cents
$999
*1522*110#
11:00PM - 6:00AM
Weekly
MIW
$1
4 GB + 399 minutes call on-net, 399 SMS on-net
*1522*71#
7 days
Monthly
MI1
$1
700 MB
*1522*1#
30 days
MI2
$2
1.5 GB
*1522*2#
30 days
MI3
$3
4 GB
*1522*1*3#
30 days
MI5
$5
7 GB
*1522*5#
30 days
MI10
$10
15 GB
*1522*10#
30 days
MI20
$20
30 GB
*1522*20#
30 days
4Ever
MI4E1
$1
1500 MB
*1522*41#
4ever
MI4E2
$2
3500 MB
*1522*42#
4ever
2. Smart Axiata
Smart Axiata, also known as Smart Mobile and Hello Axiata, is Cambodia's renowned mobile network operator. They provide extensive coverage across Cambodia, with an impressive 98% coverage for 3G and 4G/LTE connections.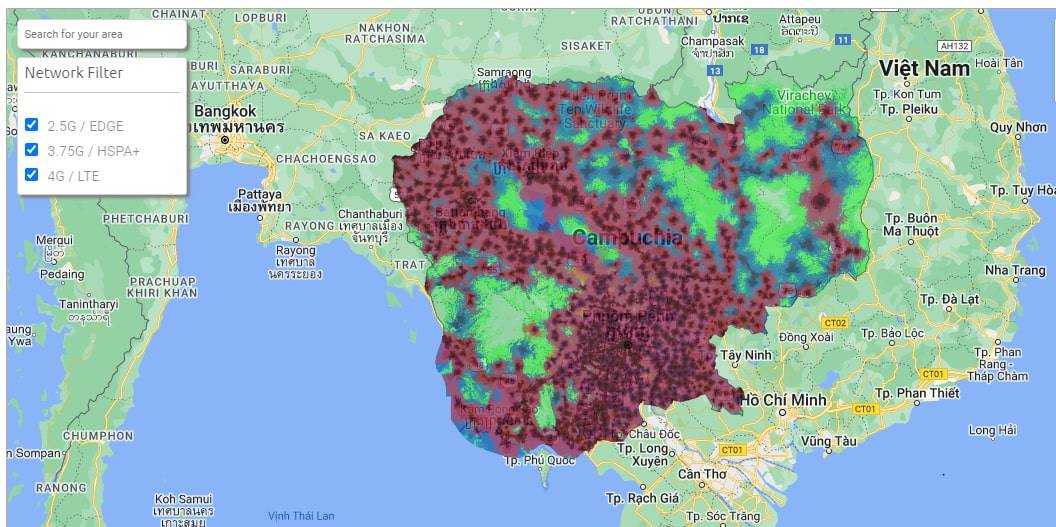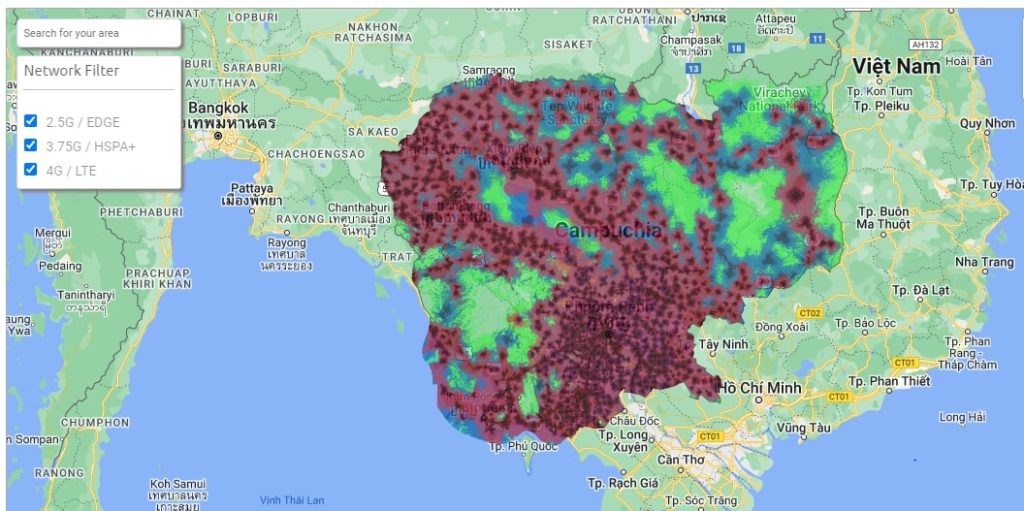 To cater to the needs of travelers, Smart offers two exclusive SIM packages:
Smart Traveler SIM (FREE)
Smart Traveler SIM Standard (priced at only $5)
For further details, please consult the table provided below:
| | | |
| --- | --- | --- |
| | Free | Standard |
| Data | 100MB | 25GB |
| On-Net Calls | 10 min | 250 min |
| On-Net SMS | 10 SMS | 250 SMS |
| Off-Net Calls and Calls to Selected Countries* | N/A | 25 min |
| Validity | 3 days | 15 days |
3. Cellcard
Cellcard is Cambodia's third-largest mobile operator. Established in 1997 as a joint-stock company under CamGSM Co. Ltd, Cellcard has cultivated a strong presence and earned the trust of the Cambodian telecommunications market for 26 years.
With extensive service coverage spanning all towns and cities across Cambodia, Cellcard ensures connectivity reaches every corner of the country.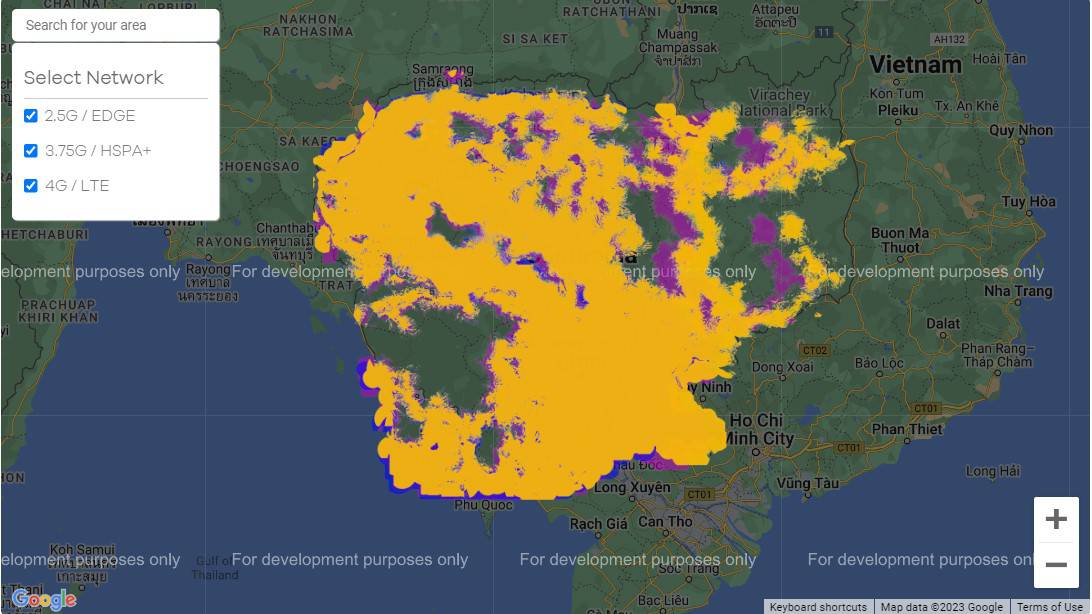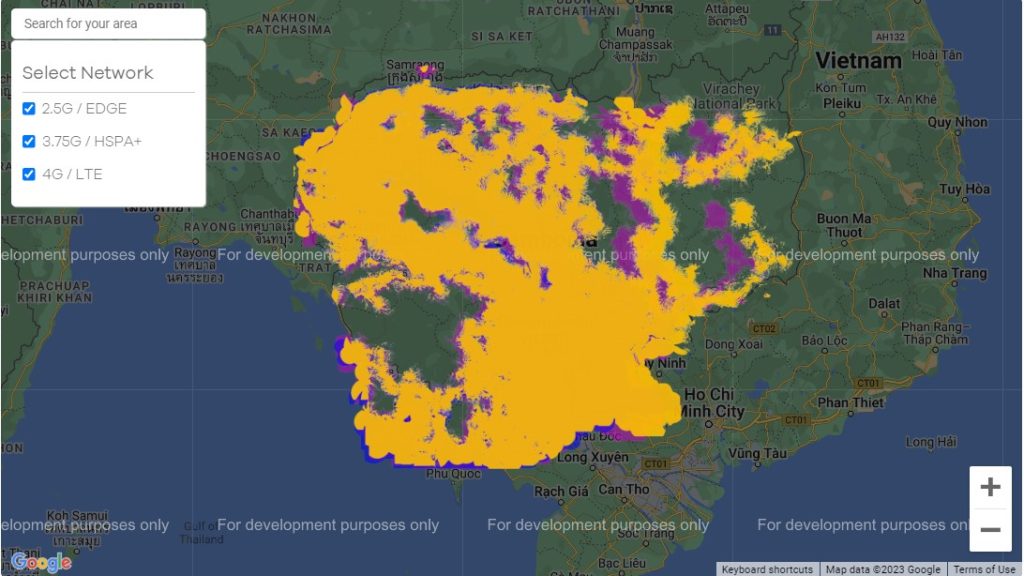 For travelers' convenience, Cellcard presents exclusive SIM packages tailored to their needs, starting from an incredible price of $0. These SIM packages also offer a fantastic 50% discount on Grab bookings.
For more detailed information, please consult the table provided below:
FREE SIMCARD
$3 PACKAGE
$5 PACKAGE
$10 PACKAGE
INTERNET DATA
100MB
15GB (+Extra 15GB for your first subscription)
25GB (+Extra 25GB for your first subscription)
50GB (+Extra 50GB for your first subscription)
ON-NET CALLS
10 Mins
100 Mins
2500 Mins
5000 Mins
ON-NET SMS
10 SMS
100 SMS
2500 SMS
5000 SMS
VALIDITY
3 Days
7 Days
30 Days
30 Days
50% OFF ON GRAB
Note:
Before making a decision, it's recommended to compare the available plans, rates, and services each mobile network operator offers. Consider factors such as network coverage, data allowances, call and SMS rates, and additional features that align with your requirements. Additionally, consider the duration of your stay and the areas you plan to visit, as network coverage can vary in remote regions.
IV. Additional Tips and Considerations
When getting a SIM card at Cambodia airports, there are a few additional tips and considerations to keep in mind to enhance your experience. Below are some valuable suggestions to consider:
Valid Identification: Make sure to carry a valid identification document, such as your passport, when purchasing a SIM card. This is a requirement by law, and you may be asked to present it during registration.
Registration Process: When obtaining a SIM card, you must go through a registration process. The staff at the counters will assist you in completing the necessary paperwork. Ensure that all the information provided is accurate to avoid any issues with your mobile service.
Network Coverage: While major cities and tourist destinations in Cambodia generally have good network coverage, it's important to note that rural and remote areas may have limited or no coverage. If you plan to visit such areas, check the network coverage maps provided by the mobile operators or seek local advice to ensure you have the necessary connectivity.
Customer Support: Prioritize mobile network operators that offer reliable customer support. In case of any issues or inquiries regarding your mobile service, having access to prompt and helpful customer support can make a significant difference.
SIM Card Compatibility: Ensure your mobile device is unlocked and compatible with the local network frequencies used in Cambodia. This will allow you to use the SIM card seamlessly without compatibility issues.
Dual SIM Devices: If you have a dual SIM device, consider getting a SIM card from different operators to have a backup option in case of network outages or coverage limitations.
V. Cambodiaesim.com – an Alternative to SIM Card at Cambodia Airports
In the past, purchasing a SIM card at Cambodia airports was the most convenient choice for travelers seeking to stay connected while exploring the country. However, with the rapid advancement of technology, we now have an alternative option: the eSIM.
So, what is an eSIM?
eSIM (or embedded SIM) is a digital SIM card integrated into smartphones, tablets, and smartwatches. Unlike traditional SIM cards, you don't need to insert or swap them physically. Instead, eSIM can be easily activated and provisioned remotely, which makes the process simple and convenient.
Cambodiaesim.com by GIGAGO serves as an alternative option for getting a SIM card at Cambodia airports due to the following benefits:
Convenience: With eSIM, there's no need to queue at the airport to buy a physical SIM card. The entire process can be done online, saving you time and effort.
Instant Connectivity: Activate your eSIM with a QR code provided by the provider, and you'll have immediate access to a local network without needing physical SIM card changes.
Cost Savings: eSIM eliminates shipping costs and data roaming charges, resulting in significant savings for travelers.
Flexibility: Switching mobile networks is easy with eSIM. No need to order a new SIM card; simply switch networks online.
Some Cambodia eSIM plans you can refer to:
Tips: Explore more Cambodia eSIM plans to find the perfect plan that suits your travel requirements.
VI. FAQs about Getting a SIM Card at Cambodia Airports
1. Can I get a SIM card at the airports in Cambodia?
Yes, you can easily purchase a SIM card at the airports in Cambodia. They have designated kiosks and counters where you can buy a SIM card upon arrival.
2. How many mobile network operators are there in Cambodia?
Cambodia has five mobile network operators: Smart, Cellcard, Metfone, Yes (Seatel), and Cootel. These operators offer different plans to cater to various needs.
3. What are the main mobile network operators in Cambodia?
Cambodia's three main mobile network operators are Smart, Cellcard, and Metfone. 
4. What documents must I provide when purchasing a Cambodia SIM card at airports?
Generally, you must present your passport as a valid identification document when purchasing a SIM card at Cambodia airports. 
5. Can I use my phone with a Cambodia SIM card?
Most unlocked GSM phones are compatible with Cambodia SIM cards. However, ensuring that your phone supports the frequencies used by the local mobile network operators in Cambodia is crucial.
6. How much does a SIM card cost at the airports?
The price of a SIM card at the airports may vary depending on the operator and the package you choose. Typically, the cost ranges from around $1 to $2, excluding the price of the data or call packages. However, some carriers, such as Smart and Cellcard, provide FREE SIM cards.
7. How do I activate my SIM card?
Once you have purchased a SIM card, you need to follow the activation instructions provided by the mobile network operator. This usually involves inserting the SIM card into your phone and dialing the activation code.
VII. Final words
Getting a SIM card at Cambodia airports is a convenient option for travelers who want to stay connected during their visit. With multiple mobile network operators to choose from, you can find a suitable plan that meets your communication needs and budget.
Following the guidelines and tips above, you can stay connected and have a wonderful time exploring the wonders of Cambodia!